DHL Export Smart Truck Technology To Improve Freight Deliveries
India Selected as First Overseas Market to Receive German System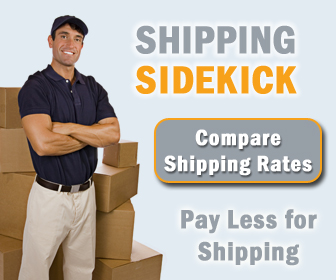 DHL Smart Truck is an "intelligent" pick-up and delivery vehicle that combines a number of innovative technologies including a route planner. Launched in Germany in 2010, DHL Smart Truck reduced number of miles travelled by 15 per cent and length of average route by 8 per cent during its pilot stage, reducing both fuel consumption and CO2 emissions. Using the system the 'intelligent' pick-up and delivery vehicles compute delivery deadlines to calculate the ideal sequence for freight shipments, and use real-time GPS to avoid jams and optimise routings, thereby enabling flexibility and last-minute pick-ups.
Piloted by Blue Dart, part of the DHL Group, in Bengaluru (Bangalore) India, the Smart Truck technology is designed to provide solutions to urban logistic challenges such as traffic restrictions, density and clogging, while ensuring environmental protection and fulfilling customer need for on-time delivery. By optimizing routes and cutting CO2 emissions Dr. Keith Ulrich, Vice President at DHL Solutions & Innovations (DSI) believes the system is a valuable tool for emerging markets and will actually contribute to an improvement in urban lives.
Lower Your Shipping Costs. Small Boxes to Large Freight. Domestic and International. We Can Save You Money On Shipping.
Mr. Anil Khanna, Managing Director of Blue Dart Express, said: "Adapting Smart Truck technology to work in a city like Bengaluru will have far reaching positive benefits for our clients, the city's economy, the environment, and in the long-term for all emerging markets. The system will cover all Asia-Pacific inbound shipments on five routes in the city, whilst sorting deliveries to reduce errors and increase visibility. This gives customers an accurate delivery time. To successfully launch the pilot here, we have made adaptations to the original system to additionally overcome problems with consignees' addresses and lack of postal codes."
Photo: Mr. Jerry Hsu, CEO DHL Express Asia Pacific, standing next to the Blue Dart-DHL Smart Truck
Welcome to Shipping Sidekick!
Save up to 60% on shipping almost anything to almost anywhere!