OAR on Tour, Reduces Their Carbon Footprint With the Help of UPS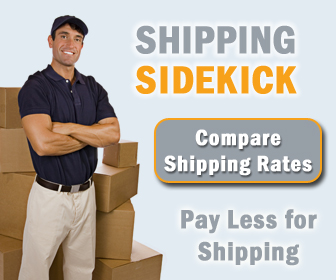 OAR's summer concert tour is more sustainable this year thanks to UPS (NYSE: UPS) and a new service the logistics leader launched in May with Live Nation Entertainment (NYSE: LYV) to help touring musical artists reduce their transportation CO2 carbon footprint.
OAR's latest concert tour began in Milwaukee, Wis., on July 6 and will conclude in Atlanta on Sept. 3. Tickets for OAR on tour available through Ticketmaster.
"Our partnership with UPS came at a perfect time as we began a new season of touring surrounding the release of our album, King," stated OAR "We're excited to have been able to continue our efforts to lower our carbon footprint with the help of UPS as they helped power our greening platform, the OAR Green Dream."
UPS's first step in helping the band required a detailed assessment of OAR's existing transportation carbon footprint, which involved an analysis of the size, weight and dimensions of all the equipment needed for OAR on tour, the mode of transport used and the route and distance traveled. UPS used the data to develop a logistics strategy to drive down waste, increase efficiency and reduce emissions during the tour's 28 events across the U.S. When the tour is completed, UPS will purchase and retire certified carbon offsets to mitigate any remaining CO2 emissions, making the transportation aspects of OAR on tour carbon neutral.
"OAR has sold close to 2 million albums and founded the Heard the World Fund to support youth, education and sustainability programs globally," noted Ron Rogowski, UPS vice president, sponsorships & events. "Through our sustainable touring logistics program, UPS is helping the band deliver great music while giving them the means to reduce their environmental impact, setting a great example for their fans as well as the entire music industry."
UPS is the exclusive global package, shipping and logistics sponsor of Live Nation Entertainment. UPS also serves as an Official Sustainability Partner of Live Nation Entertainment, with both parties working together to reduce waste and use more efficient products.
UPS recently released the latest edition of its annual Sustainability Report, which reflects the company's ongoing commitment and leadership in reducing its environmental impact while also helping its customers across the world meet their sustainability goals.
About OAR
OAR released their much anticipated seventh studio album, King, on Aug. 2 on Wind-up Records, which debuted at #12 on the Billboard 200 chart, #3 on the Billboard Digital Album chart and grabbed the #3 spot at iTunes on the day of release. Their current single, "Heaven," is steadily climbing the radio charts. King is the follow-up to their sixth studio album, All Sides, which was released in the summer of 2008 and contains the certified Platinum hit single "Shattered" and the smash hit "This Town." OAR has blazed a unique grassroots trail across America, revealing their compelling musical vision through near-constant touring selling out major venues across the country. OAR on tour can be found at a venue near you. Additional information can be found at www.ofarevolution.com.
About UPS
UPS (NYSE: UPS) is a global leader in logistics, offering a broad range of solutions including the transportation of packages and freight; the facilitation of international trade, and the deployment of advanced technology to more efficiently manage the world of business. Headquartered in Atlanta, UPS serves more than 220 countries and territories worldwide. The company can be found on the Web at UPS.com and its corporate blog can be found at blog.ups.com. To get UPS news direct, visit pressroom.ups.com/RSS. To learn more about UPS's responsible business practices, visit ups.com/responsibility.
Welcome to Shipping Sidekick!
Save up to 60% on shipping almost anything to almost anywhere!