Purolator and SunEdison Collaborate to Deliver Solar Rooftop Program
Triple Bottom Line project to create green jobs, produce clean energy, and reinvest revenue in local community projects.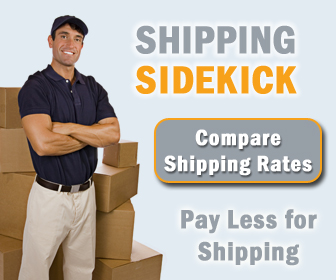 SunEdison, the solar energy subsidiary of MEMC Electronic Materials, Inc. (NYSE: WFR), announced today that it will develop industrial rooftop solar photovoltaic (PV) projects in collaboration with Purolator Inc., Canada's leading integrated freight and parcel solutions provider.
Under the terms of the agreement, SunEdison will deploy, operate and maintain approximately 1.14 megawatts (MW) of photovoltaic solar energy systems over five buildings, with future opportunities for another 1.2 MW distributed over an additional six buildings. The projects will be hosted at Purolator-owned facilities, and the Ontario Power Authority (OPA) will purchase the energy produced under the terms of Ontario's Feed-in Tariff Program (FIT)*.
"This program is an important element of our sustainability efforts at Purolator," said Jim McLellan, Director, Real Estate, Purolator. "We are continually exploring new technologies and implementing ways to increase energy efficiency and decrease emissions. The SunEdison solution creates a triple benefit: the revenue generated from the program assists with investments in future capabilities, it produces clean energy by harnessing the power of the sun and it creates green jobs for Ontario."
Low Shipping Rates For Packages To And From Canada
The Purolator projects will be located throughout Ontario, including Etobicoke, Ottawa, Hamilton and Pickering. Over 20 years, the systems are expected to generate more than 22.4 million kWh of clean energy and are estimated to offset more than 4.67 million kilograms of CO2 into the atmosphere, which is the equivalent of removing more than 1,000 cars from the road for one year.
"We are proud to be working with a Canadian success story such as Purolator to advance their sustainability initiatives," said Jason Gray, Vice President and General Manager for SunEdison Canada. "Not only will these projects produce green energy and contribute to a cleaner environment, they will also utilize locally produced solar equipment, which supports the creation of tangible jobs in our communities."
About SunEdison
SunEdison is a global provider of solar-energy services. The company develops, finances, installs and operates distributed power plants using proven photovoltaic technologies, delivering fully managed solar energy services for its commercial, government and utility customers. In 2010 SunEdison deployed more than 160 Megawatts of solar throughout the world. For more information about SunEdison, please visit www.sunedison.ca.
About MEMC
MEMC is a global leader in semiconductor and solar technology. MEMC has been a pioneer in the design and development of silicon wafer technologies for over 50 years. With R&D and manufacturing facilities in the U.S., Europe, and Asia, MEMC enables the next generation of high performance semiconductor devices and solar cells. Through its SunEdison subsidiary, MEMC is also a developer of solar power projects and a worldwide leader in solar energy services. MEMC's common stock is listed on the New York Stock Exchange under the symbol "WFR" and is included in the S&P 500 Index. For more information about MEMC, please visit www.memc.com.
About the Feed-in Tariff Program (FIT)
Ontario's Feed-In Tariff (FIT) program for renewable energy generation is a cornerstone of the province's Green Energy Act. Under the program, participants are paid a fixed-price for the electricity they generate over a 20 year contract period. For more information, visit http://fit.powerauthority.on.ca.
About Purolator Inc.
Purolator is Canada's leading integrated freight and parcel solutions provider. Purolator is celebrating 50 years of delivering Canada and continues to expand its reach to more people, more businesses and more places across the country. Purolator is proud of its Canadian heritage and is well-positioned for future growth and success in business and in the communities they serve. As the recent recipient of the Logistics Quarterly Third-Party Logistics Sustainability Award, Purolator delivers Canada to and from more markets in the U.S., and is growing globally in a sustainable manner while contributing to the well-being of the communities in which they live, work and play.
Welcome to Shipping Sidekick!
Save up to 60% on shipping almost anything to almost anywhere!