ADCO Commercial and Residential Moving Company Offers Moving Tips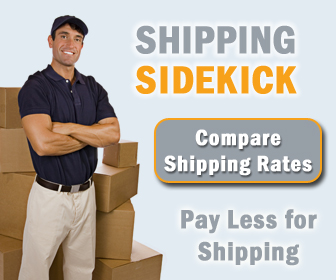 ADCO Movers, an experienced residential and commercial moving company, offers tips on how to make your move a smooth, uneventful and cost-effective one! Moving across town or across the country can be a stressful event.
Consider all that is involved when moving across the country or even just around the block. ADCO Movers, a residential and commercial moving company, make moving home contents, an office or your entire business, a pleasurable stress-free experience. In fact, Clarence Barron, of ADCO Movers, understands because he's been in the moving business for over 25 years and has learned how to take the stress out of any move for all his clients. The staff at ADCO strives to meet and exceed their client's expectations.
Moving can be an exciting, hectic and even a frustrating experience. So when planning a move to a home or moving a business across Canada or to the USA, choosing the right local or long distance moving company is critical. How to prepare for any move is also important so the following moving tips will help make the move a stress-free event.
Notify doctors, dentists and schools for children.
Notify utilities of the date to discontinue services and supply them with the new address.
Do not pack any flammables in boxes such as paint remover, gasoline, liquid fertilizer, bleach or spray cans.
Mark fragile stickers on boxes containing glassware or delicate items.
Make sure all tops of boxes are taped and closed for easy packing so things don't fall out.
When packing a room avoid mixing things from other rooms in the boxes for easier unpacking.
When packing dishes always stand plates on end and glassware upward.
On moving day ensure all doors and hallways are cleared so movers can have clear pathway to bring furniture out.
Clear out unwanted things -hold garage sale a couple weeks before the move date.
When packing for a move, begin packing items not immediately needed well in advance as it's nice to jump start the packing endeavor by not leaving everything to the end.
When at the new location make sure someone is there to direct to where the furniture goes - this will save a lot of time.
Important papers, jewelry, etc. should be packed and kept with the you.
And for last tip: The key to a quick fast stress free move is if you are doing some or all the packing yourself, please make sure to boxes are packed and sealed with moving tape, labeled with the contents as well as to which room they will be placed. To also save time keep the boxes gathered by the "room" they will be placed in.
ADCO knows how challenging and stressful any type of move can be and that's why they tailor their residential and commercial moving services to not only ensure they meet their client's needs, but they also take the stress out of their moves as well. All vehicles are very clean and reliable. ADCO also can include all the necessary equipment for any move including blankets, wardrobes, all required tools and much more!
With ADCO Movers you relax while their dedicated professional movers take care of the entire move. They take the best care of all treasured belongings as if they were their own!
ADCO Movers Inc. is a family owned and operated business, moving residential and commercial goods and are an official bonded carrier with Canada Customs since 1990. ADCO provides reliable, residential and commercial moving services, relocating families and business locally or across Canada and the USA.
Welcome to Shipping Sidekick!
Save up to 60% on shipping almost anything to almost anywhere!