DHL Enhances Import and Export Services in the US with Direct Shipping To Panama
New, direct 757 service between U.S. and Panama under way Sept. 6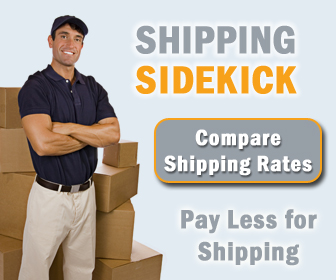 DHL Express, the world's leading international express provider, is further boosting service to its customers within the Americas through new, direct flights between its Cincinnati and Panama hubs drastically speeding up shipping to Panama. Under way September 6, the flights improve delivery times by one full day from any location in the U.S., Canada, Asia and the Caribbean Islands to Panama and from Panama to all DHL destinations worldwide. Documents and deminimis dutiable shipments from the U.S. to Panama are now delivered in one day, an industry first in fastest transit.
"Panama is gaining attention as a center for logistics and fast becoming an economic powerhouse in Latin America," said Stephen Fenwick, CEO for DHL Express Americas. "Connecting our customers along this key trade route with expedited flights give businesses valuable access to and from this growing market and the fastest growing economy in Latin America."
Package and Freight Shipping to Panama Just Got Less Expensive. No Monthly Minimums. Start Here.
With a 30-ton capacity, the Boeing 757 aircraft connects the DHL Cincinnati (CVG) hub with the Panama City, Panama (PTY) hub - enabling the fastest shipping to Panama with next day U.S. to Panama document delivery. The new flight provides capacity to meet growing trade needs in Panama. According to the Office of the U.S. Trade Representative, Panama's economy expanded at 6.2 percent in 2010.
"With this new flight, DHL Express is reinforcing its service leadership within the Central America Express transportation industry and showing its commitment to invest in this part of the world to facilitate even more the growth of international trade" said Jaime Hooker, Managing Director for DHL Express, Caribbean and Central America.
In 1977, DHL became the first international express company to service Latin America and now operates the industry's largest hub in Central America at Tocumen International Airport in Panama City. DHL has the largest infrastructure in Latin America, with special emphasis on its air routes to Ecuador, Venezuela, Panama, Costa Rica and Colombia.
About DHL
DHL is the global market leader in the logistics industry and "The Logistics company for the world." DHL commits its expertise in international express, air and ocean freight, road and rail transportation, contract logistics and international mail services to its customers. A global network composed of more than 220 countries and territories and about 275,000 employees worldwide offers customers superior service quality and local knowledge to satisfy their supply chain requirements. DHL accepts its social responsibility by supporting climate protection, disaster management and education.
DHL is part of Deutsche Post DHL. The Group generated revenue of more than 51 billion euros in 2010.
Welcome to Shipping Sidekick!
Save up to 60% on shipping almost anything to almost anywhere!