Canada Post Reports Reduction in Greenhouse Gas Emissions and Accidents
4th annual Corporate Social Responsibility report outlines achievements and remaining challenges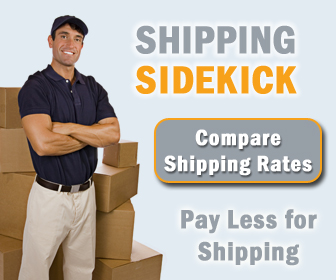 Canada Post today released its fourth annual Corporate Social Responsibility (CSR) report. The report, which outlines Canada Post's progress in a number of key indicators including community involvement, health and safety of employees and environmental impact, shows that the corporation reduced the greenhouse gas emissions from its fleet by five per cent and of its buildings by three per cent in 2010. A number of environmentally friendly initiatives contributed to this achievement, including the purchase of 30 alternative-fuel vehicles as well as the Leadership in Energy and Environmental Design (LEED) Silver certification for two of its buildings.
For the second year in a row, the company's lost-time accident frequency and motor-vehicle collision frequency decreased compared to the previous year. However, challenges remain and, in 2010, Canada Post adopted an aggressive 5-year accident-reduction strategy that focuses on improving leadership behaviours and ensuring the best processes and systems are put in place to keep employees and members of the public safe.
Save Money On Shipping Packages, Envelopes and Freight To and From Canada.
Canada Post employees helped to raise a record $2.2 million for the Canada Post Foundation for Mental Health in 2010 as well as an additional $2 million for the United Way. The corporation's community involvement in 2010 also included:
The disbursement of $1.5 million raised in 2009 by the Canada Post Foundation for Mental Health to 32 community organizations across Canada
The co-ordination of 9,000 volunteer "postal elves," including current and retired employees, to help Santa respond to 1.2 million letters and more than 43,000 emails. In addition, more than 25,000 parcels were forwarded to Canadian troops as part of the Canada Post program that provides free delivery of letters and parcels to members of the Canadian Forces from family and friends during the holiday season.
Bestowing Aboriginal Education Incentive Awards to 23 individuals and Canada Post Literacy Awards to six worthy recipients.
The donation of approximately $328,000 to 177 registered charities and non-profit organizations, including $150,000 to the Canada Post Foundation for Mental Health.
"Corporate social responsibility is crucial to the value we deliver to our customers, our employees, our shareholder and the community at large," said Deepak Chopra, Canada Post president and Chief Executive Officer. "We continue to work to reduce greenhouse gas emissions, conserve resources, protect the health and safety of our workplace, and ensure the inclusivity and diversity of our workforce."
The CSR report is available online at canadapost.ca/csr.
Welcome to Shipping Sidekick!
Save up to 60% on shipping almost anything to almost anywhere!