UPS Shows How To Ship Frozen Food
UPS shrinks the distance between you and your hometown treats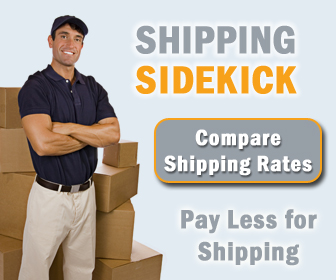 Nostalgia's call can take many forms: A song that triggers memories of a youthful escapade. That shiny classic car you just passed that evokes the bygone family workhorse. Or something we all relate to: the taste and smell of a regional food fixation.
That would be real barbecue with distinctive, smoky succulence – just like back in Texas. A real Philly cheesesteak – not the sorry imitations that would test brotherly love in the sandwich's native city. A real pizza: deep dish with generous layers of fresh toppings – no skimping.
Food, it seems, has a way of reconnecting roots like nothing else. Apple pie, grits, cheese – no matter where we hang our hat, "it's just not the same as back home." The problem: Home can be far away. The good news: That just doesn't matter anymore. How to ship frozen food? It's easy.
How To Ship Frozen Food? Start Here.
Fresh delivery with temperature-controlled shipping
Eateries synonymous with regional flavors are finding a loyal following from far and wide, thanks to advances in UPS shipping technology. For example, Graeter's, famous throughout Cincinnati, keeps its ice cream impeccable using dry ice and ships anywhere in the country. The same works for a spectrum of once unlikely but now travel-friendly fare.
"California is where we ship to most," says Kerri Phillips, the manager at Lou Malnati's Pizzeria in Chicago. "It's half-baked, flash frozen and shipped on dry ice in a Styrofoam container. And like every pizza, it's handmade from scratch. Cheese and sausage pizzas are our two most popular."
Malnati's owes its popularity to preparation and ingredients. "We place a layer of sausage – which is sliced, not crumbled – across the whole pizza," says Phillips. "We go out to California and handpick the tomatoes, which are then canned. We've also been using the same dairy farm in Wisconsin for over 40 years."
Cool shipments to hot places
Not far away, in Milwaukee, goods from the West Allis Cheese & Sausage Shoppe, a neighborhood mainstay for more than four decades, often find their way to warmer destinations. "We ship to a lot of people who have moved or retired to places like Florida, Texas and California," says owner Mark Lutz.
What do they miss most? "Cheese curds – cheese in its first stages; it's a favorite snack of Wisconsin people. Liederkranz is also popular. It hasn't been manufactured for 30 years and it came back. It's a very aromatic cheese, and we've been shipping a lot of that."
Lutz says that temperature-controlled shipping and tracking technology have helped boost his online business, which includes corporate gift baskets. "One thing I liked was being able to integrate WorldShip® with my website, meaning I don't have to type labels out. I can also integrate the shipping cost into the order so that the customer can see that."
What might go well with one of West Allis's 350 cheeses? Wine, of course.
How To Ship Food? We Can Help. Super-Fast Food Shipping, Great Rates. Try Us For Your Next Food Shipment.
Expanding opportunities through shipping
Originally from Ohio, Greg Graham moved to the West Coast to establish a career in the wine industry, leading to the creation of his own vineyard, Gregory Graham Hand Crafted Wines, where his shiraz and zinfandel varieties, in particular, have gained a solid reputation.
Graham explains that much of his business comes from locals and visitors who have become wine club members and receive shipments, and the introduction of temperature-controlled shipping has been a boon.
"It means we can ship in the summer months," Graham says. "I'd imagine we would be able to sell another 10 to 15 cases a month – probably $7,000 to $10,000 in sales. We could add an additional wine club."
Deep-dish delight far from Chi-town
Chicago Cubs fanatic Mike Estes found himself far from his hometown team – and his taste preferences – when he moved to Portland, Ore., in 2001.
Though Estes fell in love with his new city and can still enjoy Cubs games on TV, there is a drawback: He's 2,000 miles from his much-missed Chicago deep-dish pizza. And no game seemed complete without it.
"It's really impossible to get a good, deep-dish pizza here in Portland," says Estes. So he ordered it in.
Deciding to throw a Chicago-themed party in his home, he ordered his favorite deep-dish delights from Lou Malnati's for a true taste of the Windy City. "You can pick which day you want it shipped," says Estes, "and it'll be there the next day, guaranteed."
When game day arrived, the Brown truck pulled up to deliver the goods in perfect time to hit the oven just as the first inning got under way. And shortly afterward, Estes – pizza in hand – seemed almost transported.
"You know what that taste is like, and you're watching the Cubs game, and [you feel] that you're part of Chicago again," says Estes. "UPS Next Day Air® didn't disappoint."
Welcome to Shipping Sidekick!
Save up to 60% on shipping almost anything to almost anywhere!