Purolator Laces Up with Hockey Canada
Four-year partnership with Hockey Canada announced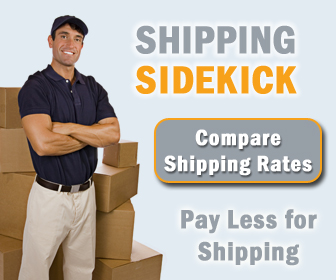 Purolator is proud to announce a new partnership with Hockey Canada – providing Purolator with exclusivity in the courier and freight delivery service category.
For the next four years, Purolator will deliver Hockey Canada's equipment and supplies to championships across the country and around the world, while elevating the Purolator brand through the use of trademarks and word marks for advertising and promotional purposes.
"This partnership provides Purolator the opportunity to deliver Canada through a long-term relationship and national pastime that aligns with our corporate values and heritage." said Ramsey Mansour, Vice President, Marketing.
Through the partnership, Purolator will be an official sponsor of five International Ice Hockey Federation (IIHF) events, including the upcoming 2012 IIHF World Junior Championship taking place in Calgary and Edmonton this December/January and the 2013 IIHF Ice Hockey Women's World Championship taking place in Ottawa in April 2013.
Save Money On Shipping To And From Canada
In addition to this, Purolator will be an official sponsor for six national events and national team events hosted by Hockey Canada including:

* TELUS Cup, Canada's National Midget Championship
* RBC Cup, Canada's National Junior A Championship
* National Women's Under-18 Championship
* Esso Cup, National Female Midget Championship

About Purolator
Purolator is Canada's leading integrated freight and parcel solutions provider. We are celebrating 50 years of delivering Canada with a network unlike any other. We continue to expand our reach to more people, more businesses and more places across our vast country. We're proud of our Canadian heritage and the company we've built. But most of all, we're proud of our people. Their talent and commitment have made us one of this country's most respected companies and admired corporate cultures. And it is through our people that we will continue to deliver Canada responsibly and sustainably for the next 50 years – and beyond.
Purolator is well-positioned for future growth and success in our business and the communities in which we serve. We are delivering Canada to and from more markets in the U.S., growing globally in a sustainable manner and contributing to the well-being of the communities in which we live, work and play.
Welcome to Shipping Sidekick!
Save up to 60% on shipping almost anything to almost anywhere!