UPS Offers Packing Safety Tips When Shipping Lithium Batteries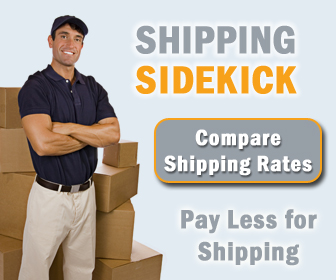 It is important to be aware of proper shipping processes when shipping batteries, as improperly packaged batteries can short-circuit, overheat, and catch fire while in transportation.
If you ship packages containing batteries, whether by ground or air, it is your responsibility to make sure they are packaged correctly and ensure they comply with all applicable regulations.
There are many types of batteries, including lithium (e.g. computer and cell phone batteries); dry cell (e.g. AA, C, D batteries); and lead-acid (e.g. for cars or wheelchairs). Each type has varying levels of regulatory requirements and packaging needs, and several types must be documented as hazardous materials when shipped.
Please assess your current shipping operation to make sure you are following safe battery packing procedures.
Shipping Lithium Batteries Is Easy And Affordable. Our Rates Are Up To 60% Less. Compare Our Rates Now!
To help reduce the risk of battery-related incidents, follow these guidelines for preparing a package containing batteries:
For loose batteries, cover the battery terminals (or leads) with an insulating cap or electrical tape, if the battery is not already contained in protective packaging.
Ensure there is adequate internal protection to keep batteries from contacting metal or other batteries by wrapping them individually, either with bubble sheeting or plastic bags.
Do not ship damaged, defective, or recalled batteries by air, as such shipments are prohibited by federal regulation. Also, UPS does not accept air shipments of recycled batteries.
For battery-operated tools, laptops, or other appliances, provide effective protection for the switches to make sure they will not turn on accidentally during transportation.

Lead-acid batteries contain highly corrosive liquids, making these batteries subject to U.S. and international shipping regulations. UPS hazardous materials restrictions may also apply.

Package batteries securely to keep them from shifting, being crushed, or otherwise damaged while in transportation.
Tip for for safely shipping lithium batteries brought to you by UPS.
Welcome to Shipping Sidekick!
Save up to 60% on shipping almost anything to almost anywhere!