Pitney Bowes Offering Free Postage Meter Trials Along With $100 in Free Postage Coupons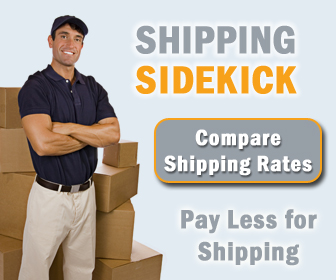 Enjoy the ease and versatility of the mailstation 2™. Now we've made it even easier to run your small business, with mailstation 2™ you can track and refill postage online or through the phone 24/7. Save time and money, enjoy the convenience of a digital postage meter and avoid the hassle of going to the post office.
Our all-in-one mailstation 2™ digital mailing system with its built-in scale lets you weigh and calculate postage at the touch of a button. You get exact postage every time - no guesswork. You can even print promotional messages on your envelopes!
Increased productivity and reduced costs makes the Pitney Bowes mailstation 2™ a valuable small business postage meter. And for a limited time Pitney Bowes is offering the mailstation 2 postage meter on a free 60 day trial along with $100 in free postage coupons. To try the mailstation 2 free for 60 days and get $100 in free postage coupons click here.
Welcome to Shipping Sidekick!
Save up to 60% on shipping almost anything to almost anywhere!