Pricey Election Bails Out Postal Service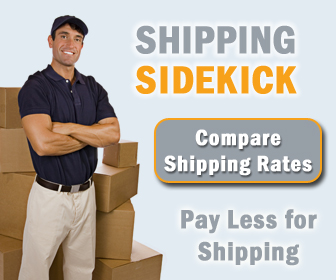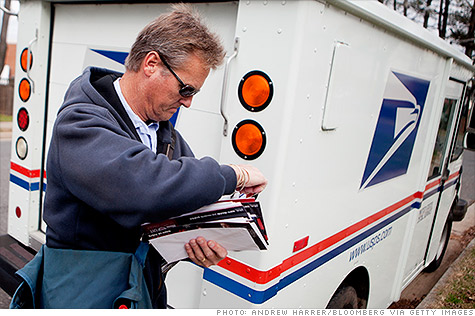 The 2012 election season couldn't have come at a better time for the U.S. Postal Service.
While still low on cash, the postal service has enough to avoid insolvency this month, thanks in large part to the mountains of political junk mail and the influx of Super PACs paying top postage rates.
Federal candidates, political parties and special interest groups are mailing out more fliers and postcards via the postal service in 2012 than in previous election cycles. Spending topped $28.9 million through the end of August, compared to $27.9 million for the entire election cycle in 2008, according to the Center for Responsive Politics.
The postal service is on track to surpass an original estimate of $285 million, which includes the haul from local races nationwide, said Cliff Rucker, vice president of USPS sales.
It's still not enough to save the postal service. But it's enough to get the agency past an October cash crunch that the postal service had warned about.
"Our liquidity situation remains serious," USPS spokesman David Partenheimer said. "We do expect election mail and the current holiday mailing season to help us get through this month's low point in our cash flow."
Related: Postal Service increasing prices
The USPS has been teetering on the brink of bankruptcy. A key reason was a 2006 law that required the postal service to make annual payments of about $5.5 billion for 10 years to pay for future retiree health benefits.
The other big issue has been the dramatic drop in regular mail that most consumers use because the rise of technology has enabled electronic bill pay and instant communications like email, skype and texting.
In the three months that ended June 30, the agency reportednet losses of $5.2 billion.
Congress has been grappling with different bills to save the postal service, but no consensus has emerged. None are expected before next year. By spring, the postal service could again face the threat of insolvency.
The election season has been a bright spot. Political consultants, who send direct mail, are predicting the 2012 political season to be the best yet for the postal service.
"It's a presidential year, there's more money in the system, there's certainly more direct mail ... than there was two years ago," said Chris Cooper, managing director at SKD Knickerbocker, a political consulting firm that works with Democrats.
Roughly 15% of campaign spending goes toward political junk mail, according to the Campaign Media Analysis Group. If $2.5 billion is spent on the 2012 elections, as the the Center for Responsive Politics has estimated, it could push the tally as high as $375 million.
The postal service is more conservative. Spokeswoman Patricia Licata says the USPS is hoping to meet or top its political haul from 2010, which was about $338 million.
One major reason for the large haul is the influx of Super PACs, the independent groups that can raise and spend unlimited amounts of cash on campaigns. Many Super PACs are funded with cash from large corporations and small groups of wealthy individuals.
The Super PACs are also spending more because they don't qualify for postal service discounts of about 8 cents to 12 cents apiece reserved for candidates and political parties. Those can add up.
Political groups also prefer direct mail, because they can "micro-target" certain geographic areas for specific, often negative, messages about opposing candidates.
"Much of the political mail is coming from the Super PACs, because you can send nastier messages about candidates with direct mail than you can in a television ad," said Alan Robinson, a postal policy consultant with Direct Communications Group.
So far, Democrats are outspending Republicans using the postal service -- $17.8 million vs $10.2 million -- according to an analysis of campaign expenditures by the Center for Responsive Politics.
Welcome to Shipping Sidekick!
Save up to 60% on shipping almost anything to almost anywhere!