How Do You Ship A Truck? Try Shipping Sidekick's Free Truck Shipping Quote Tool.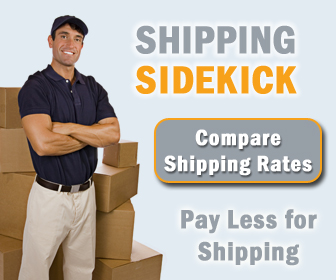 How do you ship a truck? If you are looking to ship a truck, finding a shipping company who ships trucks and other larger vehicles may seem difficult. The shipping companies most folks are familar with such as UPS and FedEx don't ship trucks. But there are actually many, many companies out there who do ship trucks. There are actually so many independent companies who ship trucks, SUV's and other large vehicles out there that it's a bit difficult to compare prices. As such, Shipping Sidekick has created a fast, easy, free tool to compare truck shipping rates. If you are looking to find out how much does it cost to ship a truck simply fill in your truck info, origin and destination and you'll be given the shipping rates of up to 12 shipping companies, fast & free.
How Do You Ship A Truck? Start Here.
If you are looking to save some money on shipping your truck you may want to consider open truck shipping vs. enclosed truck shipping. Enclosed truck shipping protects your truck from the elements and vandalism but is generally more expensive. If you are in a rural area you may also want to consider driving your truck to a nearby major city for pickup, which saves the hauling truck from having to drive out of it's way to pick your vehicle up. This may also reduce the costs associated with shipping your truck. The size of your vehicle is another factor in figuring how much does it cost to ship a truck however this is something you really can't control. Small trucks cost less to ship than large trucks simply because they take up less room and are lighter thus using less fuel.
How Much Does It Cost To Ship A Truck? Get Free Quotes From Up to 12 Truck Shipping Companies Here
So why would someone want to ship a truck? After all, it has four wheels and drives, doesn't it? There are several answers to this question. First off, there is the time factor. If you have purchased a truck from a long distance you may not have the time to go pick it up. The same is true for those who are moving. If time is valuable to you and you need a truck moved long distances shipping it often makes sense. Cost is another factor. With gas prices nowdays it's often less expensive to have a truck shipped than it is to drive it. Finally wear and tear on the truck is something to be considered when moving a truck long distance. If you don't want to put a large amount of miles on your vehicle shipping it is a viable option.
So how much does it actually cost to ship a truck? Find Out With Our Free Tool.
Welcome to Shipping Sidekick!
Save up to 60% on shipping almost anything to almost anywhere!