Fast, Easy USPS Tracking At ShippingSidekick.com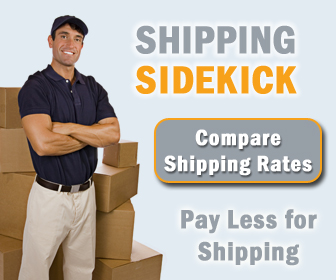 Aberdeen, SD (PRWEB) July 05, 2013 - Fast, free USPS tracking is now available at ShippingSidekick.com. Shipping Sidekick is a leading shipping portal website offering low cost, reliable shipping solutions to ship almost anything almost anywhere worldwide from small boxes to large freight. Shipping Sidekick also offers consolidated package tracking for a number of shippers, including USPS tracking.
"Our USPS tracking feature will be very useful to those looking to track their packages and documents sent through the Post Office," said Jacob Lakhany, Business Development Manager, Webplus, Inc. "Users simply enter their USPS tracking number and they are given the current location of their package along with an estimated delivery date if available. It's a fast, easy way to find out where your package is and when it should be delivered."
To track your USPS item just enter your USPS tracking number at: ShippingSidekick.com.
About Shipping Sidekick:
Shipping Sidekick is your shipping headquarters on the web! Small business shippers, eBay sellers and individuals can save big on shipping virtually anything to anywhere including freight and international shipping. Small business shippers can enjoy up to 60% savings on their business shipping through our partner discount shipping consoles. Both domestic and international shipping rates are included. Shipping services are provided by reputable major carriers at highly discounted rates to reduce your business shipping costs and provide additional business shipping methods. Individuals can save on their shipping costs as well by using our free shipping calculator. Simply enter your package origin, destination and weight and Shipping Sidekick will give you the shipping rates from all major shipping companies, side-by-side. This allows you to choose the best price on ground and overnight shipping depending on how fast your package needs to arrive. Gone are the days of having to go to each shipper's website to get their shipping rates. Savings of 30%+ per package are common. Shipping Sidekick also provides multi-shipper tracking allowing you to track a package or track multiple packages sent through multiple shippers all in one place. Verify that a package has been shipped or received, find a lost package or find out when a package will arrive by entering its tracking number. Track up to 3 packages at once and email the results to whoever you'd like. Shipping Sidekick also provides numerous other shipping related resources for small business shipping as well as individuals looking to ship a car, ship a motorcycle, get moving quotes and much more. Best of all, Shipping Sidekick is completely free to use!
Contact Information:
Jacob Lakhany
Business Development Manager
(605) 229-0307 extension 1128
https://www.shippingsidekick.com
Welcome to Shipping Sidekick!
Save up to 60% on shipping almost anything to almost anywhere!