How Much Are Stamps? Stamp Prices Set to Increase as of January 26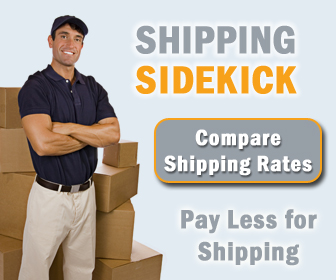 So how much are stamps now? The price of a first-class stamp is going up three cents, from 46 to 49 cents as of Sunday, Jan. 26.
The postcard rate will inch up from 33 to 34 cents. (Thirteen years ago, a first-class stamp cost 34 cents.) A one-ounce, flat large envelope will jump from 92 to 98 cents. Certified, registered, tracking, return receipts and signature confirmation all will have increases, too.
Facts About Stamp Prices
*This first-class stamp increase actually is temporary for two years – theoretically. "It's hard to say what will happen between now and then," David Van Allen, regional spokesman for USPS Corporate Communications, tells The Plain Dealer. "It's linked to the cost of living." The goal of the price increase is to boost revenue, he says.
*Like many U.S. goods and services, stamps have not been immune to price fluctuations. In the last 100 years, the price of a U.S. stamp has changed more than two dozen times – virtually all for increases.
Save Money On All Your Shipping
Someone who turns 40 this year has seen almost a five-fold increase in the price of stamps. They were 10 cents for much of 1974.
This year marks the fourth consecutive year Americans will see first-class stamps go up in price.
Despite the increases, stamps in the United States are still cheaper than in many other countries, including Canada, Japan and much of Europe. (For a timeline of stamp costs by year in the United States, go to priceofstamp.com.)
Cost Effect on You
If you rely solely on mailing letters to pay bills, the additional pennies add up.
Consider: If you pay nine bills a month - cable, electricity, gas, water, land-line phone, cell phone, mortgage, credit card, plus one assorted payment (health-care bill, car-insurance premium, loan, AAA, auto registration, local taxes, etc.) that means you are paying more than $50 a year in stamps – and that's just for bills.
Add a few other envelopes you send - assorted checks, donations, get-well cards, your nephew's graduation - and the amount goes up. And this doesn't even take into account Christmas cards. Although it is expected that folks will mail less when considering how much stamps are.
What Can You Do?
*Buy forever stamps in bulk. This guards against increases. It works like this: You buy stamps at the current rate. These stamps – called 'forever' – remain valid to use even if the price increases repeatedly. So buying them before Jan. 26 means you will save three cents every time you mail a first-class letter after this particular change is enacted. If and when the cost goes up again, you will save that much more.
*Compare shipping rates on sites like Shipping Sidekick to make sure you are getting the best price on the package you are shipping.
Welcome to Shipping Sidekick!
Save up to 60% on shipping almost anything to almost anywhere!