ShippingSidekick.com Introduces an Easier, Cheaper Way to Ship International
Multiple Carriers, Instant Discount Rates & Free Package Pickup at Your Home or Office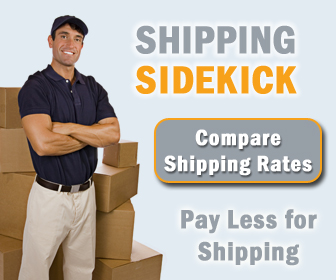 November 3, 2015 - ShippingSidekick.com, your discount shipping headquarters, announced today that it is now offering discount international package shipping in addition to the great rates currently offered on domestic package shipping. The rates are in most cases significantly lower than going to the Post Office or local shipping counter so you save money while also saving time standing in line. Free package pickup at your home or office is included with each international package shipped through ShippingSidekick.com.

"In this increasingly global economy more and more individuals and small businesses are looking to ship internationally," said Jacob Lakhany, ShippingSidekick.com Project Manager. "Previously shipping internationally was expensive, time-consuming and sometimes complicated. We have not only simplified the process to make shipping almost anywhere in the world fast and easy but we are also able to offer some really great rates to make shipping international cheaper".

International shipping quotes are provided by multiple carriers instantly so you can compare rates between carriers at the same time you calculate the rate. All customs forms needed to ship your package are included. There are no monthly fees and no minimums. Give it a try the next time you ship at here!

About ShippingSidekick.com:
ShippingSidekick.com is your discount shipping headquarters on the web! Small business shippers, eBay sellers and individuals can save big on shipping virtually anything to anywhere. Instant rate quotes are provided on ground and express, domestic and international packages as well as specialty and large freight. Shipping services are provided by reputable major carriers at highly discounted rates which we pass on to you. ShippingSidekick.com also provides multi-shipper tracking allowing you to track a package or multiple packages sent through multiple shippers all in one place. Numerious other shipping related resources are provided for small business shipping as well as individuals looking to ship a car, ship a motorcycle, get moving quotes and much more. Best of all, ShippingSidekick.com is completely free to use!
Welcome to Shipping Sidekick!
Save up to 60% on shipping almost anything to almost anywhere!