Guide to Tipping Movers
Guide to Tipping Movers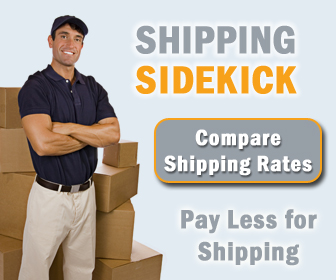 One of the most common predicaments for millions of people moving is whether to tip movers and how much they need to tip them. We all know that tipping regardless of the service you are given can be an awkward experience. However, a tip is always appreciated, and it's a nice way it's a nice way to say thank you .
But, is tipping movers required?
No, it is not required. You are already paying for the services and experience, so anything extra is all up to you. However, in some industry such as the moving industry, the moving crew often has a general expectation of getting tipped the same amount they are often tipped. Besides, you are trusting these people, who aren't paid much in the first place to take care of your valuable possession, so the least you can do is offer a loving gesture to thank them and reward them. Some companies have a strict policy about tipping, so it's important to check the agreement or ask the supervisor before the day of the move.
How much?
As noted, the question often asked is how much to tip movers. At least 5-10% of the total moving bill for a normal haul move will do. So if you are moving content for a four bedroom hours for a total move cost of $2000, you should at least tip $100-150 to be split between the crew.
You may have to decide who to tip because sometimes, the crew that helped you move from your older house may not be the team that helps you move to the new house. It's a good idea to tip them separately, but make sure the tip is in cash. Be prepared ahead of time, get some cash and put them in an envelope. For a small haul, you can tip individual mover; a correct range is $10-20 per mover. You can also consider tipping per hour of moving job, so a 2-hour haul will basically be around $10 if you tip $5/hour.
When is an extra tip a good idea?
You should always feel the need to tip the mover; you need to feel you have received excellent service. But, you can generally tip more if you feel that your move is more complicated. If your home content was too heavy, bulky, and awkward and took longer than anticipated, then you can show more appreciation for the crew by tipping more. You can also tip the crew by offering better services like showing up on time or because of handling your item with care.
The tip no matter how small will always be appreciated, but there are more ways you can show your movers that you appreciate their hard work. For instance, you can pass out bottled water or snacks or even make some sandwiches. Pizza is a good option to feed a crowd. Besides, if you have some furniture that you do not need or don't want to take to your new home, you can offer it to them. They can take it for themselves, donate it or trash it for you, either way; it's a good way of showing your appreciation. Lastly, your words mean more than anything, so a simple and sincere thank you and a smile will encourage movers to do an even better job next time.
Welcome to Shipping Sidekick!
Save up to 60% on shipping almost anything to almost anywhere!