Fastest Way to Ship your Items From One Place to Another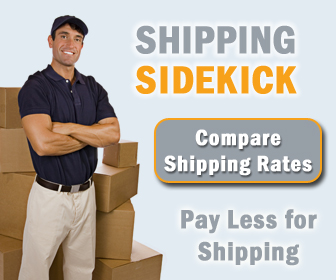 Are you looking for the fastest shippers of your items from one place to another? You may want to move from your current house to a new house and rise a need to move all/or some items. Looking for relocation service can be a hectic activity, especially if you don't know where to find one. There are factors you need to consider when moving your items from one point to another, the suitability of relocation service provider will generally depend on this these factors. They include bulkiness of your items, security, size of the new house and type of relocation, that is, locally or internationally.
If your answer is yes, you don't need to look anymore. Classic Moves and Abbeys teams provides excellent relocation assistance locally and internationally. The team also involves in downsizing with auctioneers services. You don't need to worry when moving from a big house to a small house as some of the items which you don't want will be valued and sold on your behalf. The shipping process of your items is completed with immediate effect, you can have them shipped within 24 hours after your request.
How does it work?
Shipping of your items is done through proper arrangements in a classic procedure;
• Relocation specialists visit your residence for your requirements assessment without charging you anything.
The relocation specialist discusses your relocation requirements with you and generates the most appropriate relocation plan. You just need to make a call and arrange the visit in advance.
• The client is given a proposal within 1 day after the visit
The proposal entails choices on how to progress. We also include total costs and activities to accomplish your objectives. In case you would like to involve your family in the work, its okay.
• 7 days a week phone call advice service
This service gives you a chance throughout the week to discuss any relocation assistance matters. This advice service is also available during the weekends and holiday to keep you updated with shipping arrangements.
• Decluttering prior to Downsizing
In case you're relocating to a small house, relocation specialists will come and discuss with you on what to do with items you don't need or won't fit into the new house. The items can be sold by auctions or delivered to your relatives.
• Preparations, items packing and moving
On the agreed shipping date, Classic Moves team arrange your items are and packed to be moved to your new home. On arrival, the team unpacks all items and prepare the home ready to spend your first night happily.
• Feedback, support and afterwards changes
Upon settlement, you can give them a call for any desired adjustment.
From the above information, shipping your items from one place to another is an easy activity when planned well. You need to plan with your relocation assistance service in advance to avoid embarrassments when moving time approaches.
Hire shipping experts to ensure your items are secure and they aren't damaged in the transportation process. Also note the characteristics an of a good relocation service, affordable costs should not entirely determine your choice, consider quality services and availability of post-service supports.
Welcome to Shipping Sidekick!
Save up to 60% on shipping almost anything to almost anywhere!