4 Tips For Shipping Boxes Overseas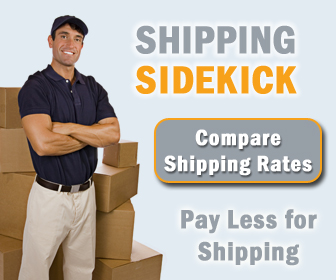 Shipping has been around for ages. From the olden times when shipping literally involved voyaging across the seas, modern technology has become more advanced that shipping can now also include other forms of transportation, such as airplanes.
Whether you are an eBay seller or not, knowing how to properly pack and ship boxes is good knowledge to have. If you are planning to move to another country or you simply have a package to be shipped across the state (or to another continent), knowing these simple tricks will definitely be of great help to you.
Packing and shipping boxes can be overwhelming for some, especially to first-timers. But fret not because we have got you covered! Below are some of the best tips for packing boxes for shipping. Continue reading below and be sure to take mental notes of these very helpful tips!
Tip #1: Choose a Reliable Shipping Service Provider
First things first: a successful shipment comes down to your shipping service provider. Before you consider questions like "how to pack your boxes" and "what to pack in your boxes", you first have to take into account which shipping service you will entrust your boxes to.
There are many different shipping companies like Fedex Shipping which offer both reliable services and an affordable array of options.
Consider the company's reputation and resources first before entrusting them with your boxes so that you can be sure that they have the capacity to deliver the services that they are promising.
Tip #2: Use The Right Box
Using the right box is ideal not only because it fits the cargo better but also because it affects the shipping fee. A smaller box will command a smaller shipping fee, while a bigger box will net you a larger shipping fee.
Aside from size, durability is another factor that you should consider in choosing the right box for your package. If you are shipping fragile items like vases or glassware, consider choosing a sturdy box which can withstand turbulence better. Also, use padding like bubble wrap to further secure your package.
Tip #3: Master The H-Taping Method
The H-tape method involves wrapping and applying tape across all the corners and seams of the box. This will result in an H-looking pattern appearing in the box which will protect the box and keep it from opening or its contents from spilling.
In case of boxes with irregular shapes or tube-shaped ones, cover all corners and sides until secure. Using a good quality packing tape is a great idea because packing tape is generally made from stronger materials than ordinary masking tape.
Tip #4: Include a Label Inside The Box
Anything can happen during shipping. Sometimes, shipped boxes get damaged due to improper handling or sometimes due to unexpected and inevitable events. Because of this, the outer part of the box may be so damaged that the label or name written on it may be unrecognizable.
Make sure that your box can still be identified as yours by putting a label or nameplate inside the box. For added protection, laminate it or secure it inside a plastic or waterproof transparent bag.
Welcome to Shipping Sidekick!
Save up to 60% on shipping almost anything to almost anywhere!