4 Tips to Make the Shipping Process for Your Company Efficient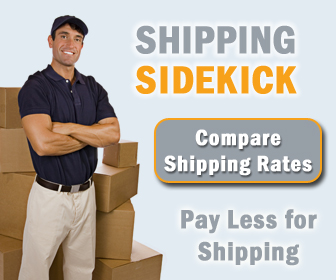 Shipping is a crucial part of a business, and a good shipping experience can encourage repeat
purchases, while a troublesome one will lose you customers. Making the shipping process
efficient and less complicated can make running your business easy and help you save money.
Here are four tips to make shipping products for your business more efficient.
1. Choose the Best Shipping Company by Comparing All Your Options
Researching and comparing all the carrier companies available can help you save money and
maximize your product's shipping efficiency. Go online or call companies and take all the
queries you want to choose a company suitable for you. Consider the following:
- Delivery time
- Security policy to check how safe the products will be during transit and whether they're
always surveilled to prevent thefts
- Reviews that show the courier's and driver's; behavior with the customers
- The ease of the shipping process
- Hidden costs
- The ability to deal with urgent orders, fragile goods, and bulk orders
2. Consider Rapid Warehousing
One of the biggest hassles while owning a business is finding a warehouse and then
transporting your products to the shipping company. But skip all this by choosing a rapid
warehousing company that will receive, unload, and store your products and ship them to
carriers. This will also save you money as you won't have to rent your own warehouse and pay
for employees and utilities, proving to be especially advantageous if you're a small business.

3. Plan Ahead
Look for ways in your routine you can change to maximize efficiency for your business. If you're
a seasonal business, you can do it off-season. Research everything and prepare everything
your shipping company needs, like paperwork. Train your employees on how to pack and ship
the products correctly. Build all the boxes and cut your bubble wrap into desired sizes before
orders start coming. Create a shipping policy and FAQ section on your website so your
customers can find the answers to questions themselves rather than wasting your time by
communicating with you.

4. Invest in Quality Packaging Materials
Spending money on expensive shipping materials may seem like an extra expenditure for your
business, but it is one of the most critical aspects of your customer's experience. Customers
always expect their bought products to look like the ones they saw online, and using cheap
materials can result in your products breaking, denting, completely missing, or disfigured.
Use higher-quality packaging, like packaging products with locks and seals, boxes with
cushions filled with packing peanuts for fragile products, and high-quality bubble wrap to protect
your material from getting stolen or cracked during shipping. If your products are too big or
small, consider getting customized packing. In the long term, this will save you money as fewer
customers will be demanding a refund or return for the products not looking like they expected.

Endnote
A good shipping experience for your customer will contribute to your company's success.
Research all the shipping companies correctly to choose the most suitable one. Rapid
warehousing can store and deliver your items to the shipping company and help you save
money and time.

Plan and prepare all the shipping details and materials during your off-season. Invest in high-
quality packing material to save money so your customers won't demand refunds or returns
because their items won't get damaged. These tips will make your shipping process efficient,
saving you money and time.
Welcome to Shipping Sidekick!
Save up to 60% on shipping almost anything to almost anywhere!