UPS Holiday Shipping Fills Planes and Delivery Trucks with Last-Minute Holiday Deliveries
Company Set To Begin Busiest Week Of The Year; 24 Million Deliveries Projected for Wednesday, Dec. 22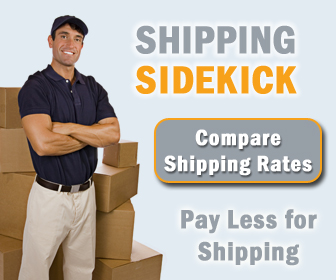 UPS is about to embark on its busiest week of the year due to UPS holiday shipping - Monday, Dec. 20, through Friday, Dec. 24. During the busiest day of this five-day logistics miracle, known as Peak Week, UPS will deliver 278 packages every second.
Wednesday, Dec. 22, marks the single busiest day of the year for UPS. That's when the company's brown-suited Santas will deliver more than 24 million packages worldwide as gift-givers and online retailers launch into a flurry of last-minute UPS holiday shipping.
To put that in perspective, the 9 million extra packages that UPS will deliver on Dec. 22 represents more business than its largest competitor handles on an average day.
Compare shipping rates and save. Fast, free service.
As it has for the past 103 years, UPS will efficiently handle the logistics for this surge in holiday package volume. Consider these facts and figures:
The more than 24 million packages UPS expects to deliver worldwide on Wednesday, Dec. 22, is nearly 60 percent more than normal daily delivery volumes due to UPS holiday shipping.
UPS's ground fleet of more than 100,000 package cars, vans, motorcycles and tractors will assist Santa's sleigh in delivering the holidays this season. Operating the largest private fleet of alternative fuel vehicles in the package sector, the company's more than 1,940 alternative fuel vehicles will help keep the holidays green for years to come.
And that's not the only reason UPS is the "greener" way to ship. UPS last year became the first small package carrier in the U.S. to unveil a carbon neutral program, offering shippers the option of offsetting the carbon emissions associated with their shipments through a small fee. And last week, UPS earned the top score in the consumer shipping sector - for the second year in a row - on the prestigious "Climate Counts" scorecard.
Dec. 22 will be the highest traffic day for ups.com online tracking requests. UPS expects more than 44 million package tracking requests on this day.
Track all of your holiday packages at Shipping Sidekick
Globally, UPS holiday shipping will deliver approximately 430 million packages between Thanksgiving and Christmas.
UPS Airlines, one of the world's largest, is adding more than 350 additional flights per day during Peak Week.
One of the holiday season's top employers of choice, UPS added roughly 50,000 seasonal workers to handle this surge in package deliveries.
Procrastinators can rely on fast UPS holiday shipping options; UPS Next Day Air packages shipped on Thursday, Dec. 23, to be delivered on Friday, Dec. 24. Last-minute holiday shoppers and shippers also can visit the nearly 4,800 The UPS Store and Mail Boxes Etc. locations to help with packing and shipping.
Do-it-yourselfers can visit UPS.com to print a packing label and prepare a shipment. Packages then can be placed in one of 40,000 UPS drop boxes, handed to a UPS driver or dropped off at a UPS Customer Center, The UPS Store, Mail Boxes Etc. or other authorized shipping outlets.
Welcome to Shipping Sidekick!
Save up to 60% on shipping almost anything to almost anywhere!