U.S. Postal Service Ready for Busiest Mailing Day
More Than 800 Million Pieces of Mail Expected Monday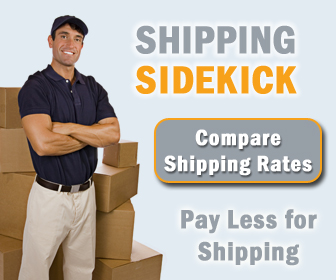 Monday, Dec. 20, marks the Postal Service's busiest mailing day of the year with more than 800 million pieces of mail expected to enter the system. This represents a 40 percent increase in the average daily volume of 559 million pieces of mail.
"There's still time to mail greeting cards and ship presents," said Postmaster General Patrick R. Donahoe. "If customers get their cards and packages to us by Tuesday, Dec. 21, we'll get them delivered by Christmas."
Dec. 20 is the recommended deadline for sending greeting cards and holiday letters to arrive in time for Christmas. Dec. 21 is the recommended deadline for sending packages using Priority Mail. For those last-minute shoppers and procrastinators, the Postal Service recommends Dec. 22 as the last day to ship packages using Express Mail.
Save Big On Shipping And Mailing With Shipping Sidekick.
Customers can skip the trip to the Post Office altogether and ship online using the Postal Service's website, usps.com. Using Click-N-Ship, customers can print shipping labels and pay for postage. The popular Priority Mail Flat Rate Boxes virtually eliminate the need for a scale to weigh the package.
"Priority Mail Flat Rate Boxes and usps.com offer the best shipping solutions for the holidays," said Donahoe. "If the gift fits, it ships, for one low rate to anywhere in the country. Go online, create the shipping label and we'll pick up your packages for free. You can even pay for your postage online."
Customers also may request free package pickup online at usps.com. The Postal Service will pick up packages during regular mail delivery the next business day — and, unlike with other shipping companies, there is no fee for this service.
Another way customers can save time during the holiday shipping rush is by using Automated Postal Centers (APCs). Just as an ATM is a virtual bank, the APC is a virtual, stand-alone Post Office. The APC does everything short of face-to-face transactions ¯ dispensing stamps, weighing packages and calculating postage for Express Mail, Priority Mail, First-Class Mail and Parcel Post items
Welcome to Shipping Sidekick!
Save up to 60% on shipping almost anything to almost anywhere!