The Royal Wedding Stamps Unveiled by Canada Post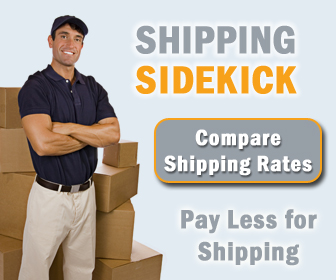 This morning, His Excellency the Right Honourable David Johnston, Governor General of Canada and Deepak Chopra, President and CEO of Canada Post, unveiled two stamps—one domestic and one international—to celebrate the royal wedding of His Royal Highness Prince William of Wales and Miss Catherine Middleton. The stamps will be issued on April 29—the day of the nuptials—and will be available at post offices across Canada, online or by mail order. The Royal Wedding stamp last issued by Canada Post was issued in 1948.
The royal wedding stamps feature photographs of the Royal Couple and were personally approved by His Royal Highness Prince William and Her Majesty The Queen. The domestic stamp shows a photo of the couple when they announced their engagement last November, and the international rate stamp bears the official engagement portrait taken by famed photographer Mario Testino.
"Canadian stamps document our country's history and accomplishments, but they can also be a snapshot of an event, capturing a particular moment in time," says Deepak Chopra, Canada Post president and CEO. "We're certain that millions of Canadians—as well as people beyond our borders—will enjoy sharing a piece of royal history in the form of stamps that are fit for a future king and his bride."
The Absolute Cheapest Package Shipping To, From or Within Canada
Also available on April 29 will be a souvenir sheet of the stamps featuring an inside view of Westminster Abbey, where the royal wedding will take place. A limited number of the these special souvenir sheets will be overprinted—in gold foil—with Prince William's Coat of Arms. Philatelic and royal memorabilia collectors can also purchase a full pane of 16 stamps, Official First Day Covers and specially designed cancellations available at select post offices. A full list of cancellation sites is available at canadapost.ca/royal.
The royal wedding stamps and related products were created by Montreal-based graphic designer Isabelle Toussaint, in close association with Clarence House in London. Ms. Toussaint has worked extensively with Canada Post, most notably on its popular flower series.
Stamp Details
The royal wedding stamps in the booklets to be issued on April 29, 2011 measure 26 mm x 32 mm (vertical) and have simulated perforations. There will be 1,100,000 domestic stamp booklets and 200,000 international denomination booklets. The 800,000 souvenir sheets as well as the 100,000 gold-foiled edition souvenir sheets will have a 13+ perforation; they will be gummed and printed on Tullis Russell paper using lithography in five colours. They are tagged on four sides. The official first day cover will be cancelled in Ottawa (Ontario) on April 29, 2011. Additional information and downloadable photos of these stamps and all royal wedding collectibles can be found at canadapost.ca/royal.
Welcome to Shipping Sidekick!
Save up to 60% on shipping almost anything to almost anywhere!