Want to Create Custom Postage Stamps? Canada Post Has an App For That.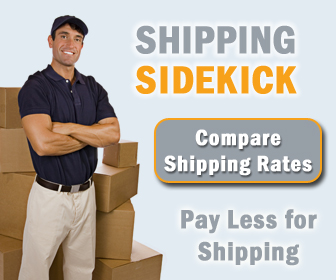 Canada Post today introduced new mobile applications that enable Canadians to create their own postage stamps while on the go. The new applications are available in iPhone, iPad, iPod, AndroidTM and BlackBerry formats and can be downloaded for free. These new applications join the growing suite of mobile apps now offered by Canada Post.
"This is a unique and creative way to capture special moments in one's life – whether it's to mark an occasion like a wedding, celebrate a loved one or commemorate a pet – and share it with friends and family," says Mary Traversy, Senior Vice President, Transaction Mail at Canada Post.
Save Up To 60% On Package Shipping To, From and Within Canada
Picture PostageTM can be used the same way as any other stamp. The stamps are valued at the current domestic rate. This means that one Picture PostageTM stamp gets any standard-size envelope (up to 30 grams) delivered anywhere in Canada.
Each photograph submitted will be transformed into a sheet of 20 self-adhesive, domestic rate stamps with a souvenir picture enlargement for $27.95 or a full sheet of 40 stamps for $44.75.
Welcome to Shipping Sidekick!
Save up to 60% on shipping almost anything to almost anywhere!