DHL appoints new Chief Operating Officer for DHL Global Forwarding
DHL creates position of COO within DHL Global Forwarding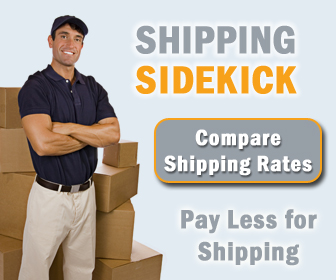 DHL, the world's leading logistics company, announced that Thomas George, since April 2008 Chief Executive Officer DHL Freight, has been appointed Chief Operating Officer (COO) DHL Global Forwarding. In this newly created role, George will continue to be a member of the DHL Global Forwarding, Freight Management Board reporting directly to Roger Crook, CEO DHL Global Forwarding, Freight.
"I am very pleased that Thomas George accepted the challenge to take on this new role. As CEO for DHL Freight Thomas made tremendous improvements in our Road Freight business which lead to the turnaround of DHL Freight", explains Roger Crook.
Cheaper Global Shipping. Check out our rates.
Thomas George managed the introduction of a new operating model with centralized dispatch and sourcing centers for FTL services. Also under his leadership DHL's European LTL network was further strengthened with an upgraded Euroconnect service, offering high quality services and covering now more than 50 countries, thus creating what is probably the leading international LTL network in Europe.
As COO DHL Global Forwarding, George is responsible for the Global Air and Ocean Freight operations including Value Added Services and all other operational functions. The role of COO is a new position within the organization and has been established to drive the development of DHL's core products Air and Ocean Freight, to improve process harmonization and to strengthen the network business model within the organization.
George joined Deutsche Post DHL in 2004 as a Member of the Divisional Board of DHL Express Europe where he was initially responsible for Strategy and Product Management and later for Marketing, Sales and Customer Service. From April 2008 George was the CEO of DHL Freight, a leader in overland freight forwarding in Europe, the Middle East and North Africa.
Welcome to Shipping Sidekick!
Save up to 60% on shipping almost anything to almost anywhere!