Canada Post to Provide Free Delivery of Holiday Letters and Parcels to Deployed Troops for the 6th Consecutive Year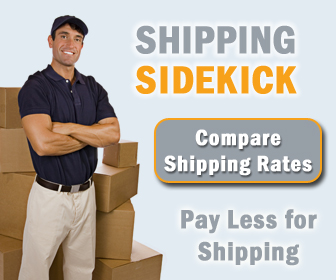 For the sixth year in a row, friends and families of Canadian troops deployed overseas will be able to send their holiday letters and parcels for free via Canada Post. The program, which started in 2006, has delivered close to 90,000 parcels to members of the Canadian Forces serving overseas in war zones.
"Serving your country so far from home is particularly difficult during the holiday season," said Steven Fletcher, Minister of State (Transport). "With the help of Canada Post, this program has enabled us to bring some extra holiday cheer to our men and women serving this country."
Send Packages To Soldiers Overseas for Less. Start Here.
"Mail plays a crucial role in maintaining the morale of our personnel serving around the globe, particularly during the holiday season. This year, as we celebrate the 100th anniversary of the Canadian Forces Postal Service, we recognize the excellent relationship between Canada Post and the Department of National Defence in maintaining this essential link with home," said Brigadier General John Mackay. "On behalf of the Canadian Forces and the Department of National Defence, we offer our sincere appreciation to Canada Post in your continued support to our deployed Canadian Forces members and their loved ones."
With capacity limitations on military aircraft carrying supplies to deployed forces, this program is restricted to family and friends of the deployed service men and women serving overseas in war zones. That includes members of the Canadian Forces serving, for example, in Afghanistan, Kosovo, Sudan, Sinai, Jerusalem, etc. Troops serving on any of the deployed Her Majesty's Canadian Ships are also included in the program.
"Our employees take special pride in supporting our troops stationed overseas by helping to connect them to their families during the holiday season," adds Deepak Chopra, CEO of Canada Post. "We are pleased to offer this service and wish our troops a safe holiday season."
Canada Post will accept regular parcels free of charge to designated Canadian Forces Bases overseas from October 17, 2011 until January 13, 2012. Lettermail weighing up to 500 grams to deployed troops can be sent free of charge until December 31, 2012.
Compare Shipping Rates, Fast & Free. Save Money On Shipping Holiday Packages To Soldiers With Our Handy Rate Saver.
Parcels and letters must be addressed to a specific soldier, and include rank and mission information. They must also be directed to the appropriate ship and/or Canadian Forces Base. Once delivered to the designated base, the Canadian Forces Postal Service will take charge of the items and ensure their delivery overseas. Senders can purchase additional options for their parcels, such as coverage for loss or damage and signature.
In order to ensure the proper customs declaration forms and addressing information are provided, parcels and letters should be deposited at any one of Canada Post's 6,500 full-service retail outlets across the country. Items dropped in a street letter box are at risk of being returned to sender or considered undeliverable if they do not contain proper documentation or addressing information.
Welcome to Shipping Sidekick!
Save up to 60% on shipping almost anything to almost anywhere!