U.S. Postal Service Seeks to End Next Day Delivery of First Class Mail
Files to end next-day mail, close processing facilities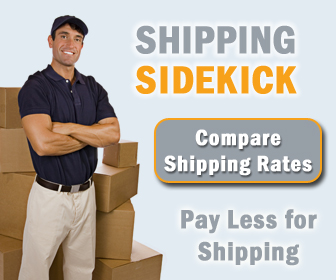 The cash-strapped U.S. Postal Service on Monday moved forward with plans to end next-day delivery of letters, postcards and other First Class mail.
In a notice filed with its regulator, it also sought approval to close more than half of its 461 processing facilities that have been critical for next-day delivery.
The Postal Regulatory Commission will study the proposed changes and issue a nonbinding advisory opinion.
Save Big On Next Day Delivery. Your Business Can't Afford NOT to Use Us For Shipping.
The move could create some headaches for mailers, particularly publishers of newspapers and magazines, industry observers said. But they said the extent of the hassles depend on the way the Postal Service changes are implemented.
The Postal Service, which has been struggling to offset tumbling mail volumes and billion-dollar annual losses, first announced in September it would study 252 processing sites for possible closure in 2012.
The agency is looking to find $20 billion in annual savings by 2015, about $3 billion of which could come from various plans to shrink the network.
U.S. Postal Service (USPS), which does not receive any tax payer money and relies solely on the sale of postage and other products to fund its operations, sees reducing its network of post offices and processing plants as crucial as consumers increasingly pay bills online and correspond by email.
"The fact of the matter is our network is too big. We've got more capacity in our network than we can afford," David Williams, USPS vice president for network operations, told reporters on Monday.
"More importantly, we've got to set our network up so that when volume continues to drop, our network is nimble and flexible enough to respond to those volume losses."
The closures would require the Postal Service to adjust its current delivery standards. First Class mail would be delivered in two or three days instead of one to three.
Delivery times for most other more expensive classes of mail, such as Priority Mail and Express Mail, would not change, Williams said. A First Class letter now costs 44 cents.
Williams said the service standards would not change before April 2012.
The proposal makes some exceptions for periodicals, offering overnight delivery for certain pre-sorted items if they are delivered to the plant early enough.
Joyce McGarvy, vice president for distribution at Crain Communications, said the proposal would mean Crain's business and trade publications would have to be turned in several hours earlier. That could mean the publisher prints its papers a day early or that the publications reach readers a day late.
And once USPS closes facilities, mailers may have to travel farther to drop off mail, which would increase costs.
"We're dropping in lots of places right now, and some of those places may not exist," McGarvy said.
Paul Boyle of the Newspaper Association of America said earlier deadlines could cause some papers to lose last-minute advertising but that it's too early to determine how the changes will be implemented.
Next Day Delivery Services For Small Businesses. Save Up to 60% on Your Shipping. Sample Our Rates Here.
CUSTOMER EXPECTATIONS
Williams said the Postal Service's market research found that many customers do not expect overnight delivery of letters sent outside their towns or zip codes.
"They're already choosing speed. They're choosing electronic bill payment, they're choosing electronic communication via the Internet and email," he said.
"Our network is simply too big to handle the revenues that are coming in today but, more importantly, way too big for what we're projecting in the future."
The agency lost $5.1 billion in fiscal year 2011 and is projecting a $14 billion loss this year. The U.S. Congress has twice moved the due date for a $5.5 billion payment to pre-fund retiree health benefits which USPS says it cannot afford.
USPS has said it will run out of money by September of next year without a congressional overhaul of its operations.
The Postal Service has announced a host of other cost-saving ideas, including studying thousands of post offices for possible closure. The agency has asked for permission to end Saturday mail delivery, pull out of federal health and retirement programs, and other new powers.
Committees in both houses of Congress have approved postal bills, but neither full chamber is expected to vote on the issue this year. Postal officials have said current bills do not go far enough to fix the agency's problems.
Welcome to Shipping Sidekick!
Save up to 60% on shipping almost anything to almost anywhere!